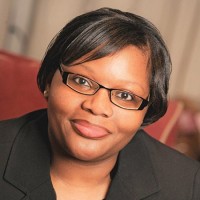 ---
UPDATE: Effective May 16, 2015, the following shall be adopted as the Traffic Offense Schedule. 
Please click the link to view the Offense Schedule. http://secourt.org/updated-traffic-waiverable-offense-schedule/
W elcome to South Euclid Municipal Court, serving the South Euclid and neighboring Cleveland Metroparks communities. Judge Gayle  Williams-Byers is the current Judge elected to a six-year term beginning January 1, 2012.
Our pledge is to dispense justice fairly and uphold the tenants of the United States and Ohio Constitutions. We work diligently to respond to all inquiries and concerns in an efficient, professional manner while treating all who interact with our court with respect and courtesy.
The South Euclid Municipal Court is the community's court, belonging to no one man or woman, but rather making everyone equal under the law. It is our duty and honor to serve all who appear before the court and our obligation to ensure that each person's rights are preserved during the judicial process.
---
The territorial jurisdiction of the South Euclid Municipal Court includes all of South Euclid, the area of the Cleveland Metroparks that lies within the City of South Euclid, and Notre Dame College. The court consists of the criminal division and the civil division. The criminal division handles traffic cases and misdemeanor criminal cases. The civil division handles complaints up to $15,000, small claims up to $3,000 and eviction cases.
(If the holiday falls on a Saturday, the court will be closed on the Friday before; if it falls on Sunday, the court will be closed on the Monday after.) New Year's Day • Martin Luther King, Jr. Day • Presidents' Day Memorial Day • Fourth of July • Labor Day • Columbus Day Veterans' Day • Thanksgiving •Christmas Eve • Christmas Day
March 3rd, 2014. A new
Hearing Stream
page was added where you can watch the live stream of the current hearing.
South Euclid residents and business-owners are invited to join us for training on our paperless court filing procedures. The dates and times for upcoming training sessions can be found below.
• April 16th, 2014, 6:00 pm – 7:30 pm, Community Room
• April 30th, 2014, 6:00 pm – 7:30 pm, Community Room
• May 14th, 2014, 6:00 pm – 7:30 pm, Community Room
• May 28th, 2014, 6:00 pm – 7:30 pm, Community Room
• June 11th, 2014, 6:00 pm – 7:30 pm, T.B.A.
• June 25th, 2014, 6:00 pm – 7:30 pm, Community Room